Deluxe Aliens and Marines figures by NECA? Yes please! These look fantastic! Kudos, Khai, for pre-ordering these bad-boys...
Ever wonder what an albino Predator looks like? NECA have the answer! He features an impressive 25 points of articulation.
Last edited by Wednesday Toys on Mon May 27, 2013 8:57 am; edited 1 time in total
And this little tidbit from NECA - test shots of Hudson with his helmet - due in our Winter.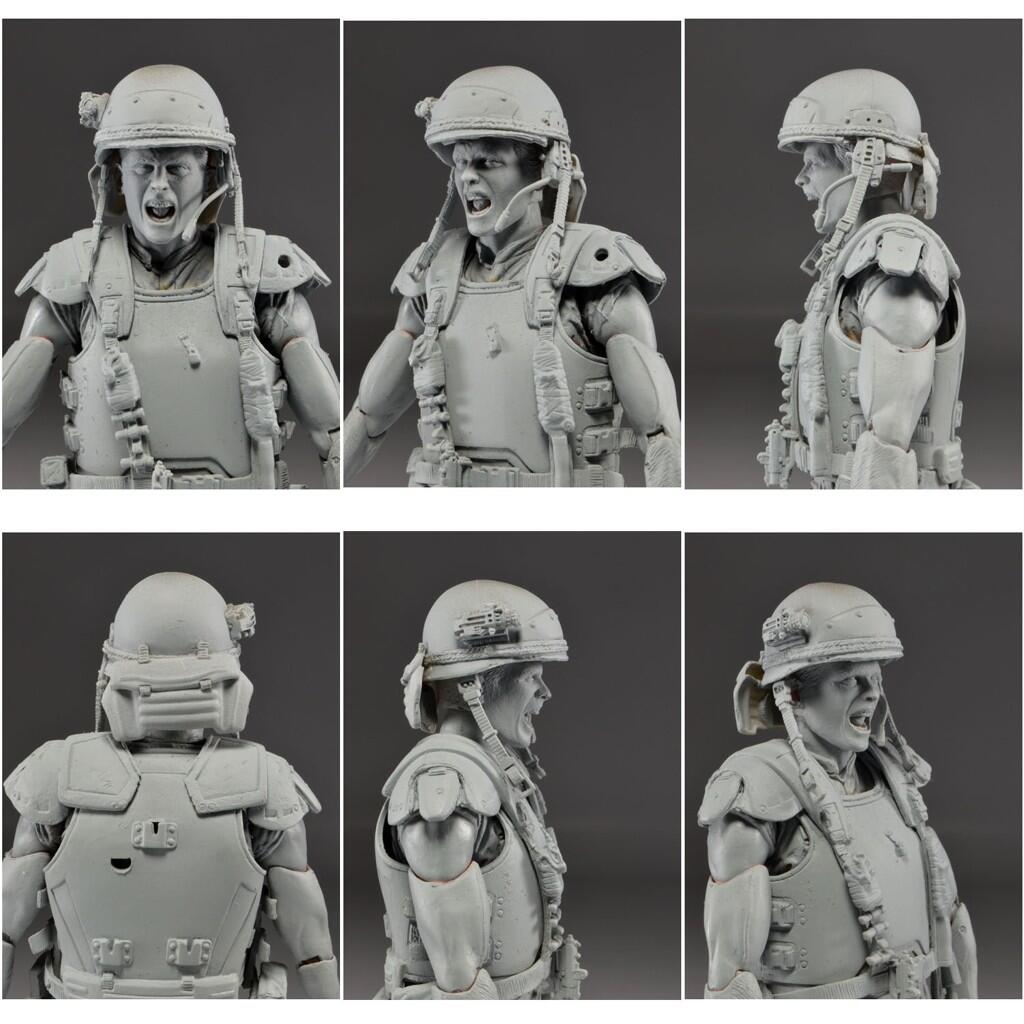 Now I have a NECA Robocop (thanks to Uncle Tony's Toys), it is only fitting that I'd want an ED-209 to stand alongside him! Fortunately NECA are coming to the party, with their ED-209 to be available sometime this year! He looks massive, and I can't wait to get my hands on one.
Looks like Hot Toys are bringing out a new set of 1/6th scale figures based on... Robocop! Everyone must have Robocop on the brain! These carry a serious price tag, but look absolutely fantastic, and are die cast! That ED-209, Robocop's nemesis from the first movie, is simply amazing.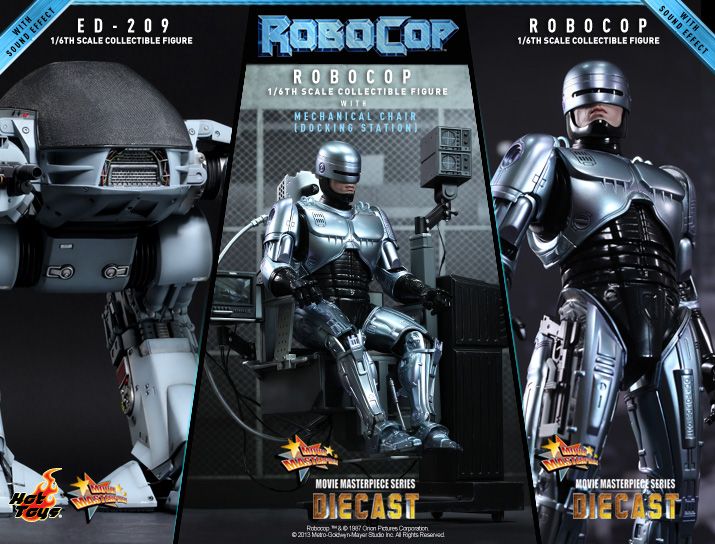 . NECA have just put up this pic of their motion tracker! It looks so authentic, if it wasn't for the giant fingers holding it, I would have thought it real-sized!
NECA are currently showing off their 1/4 scale Predator series 3 figures - including an awesome-looking Elder Predator! These beasts stand around 18" (which is around 45cm to us)!
Well, this is kind of an unofficial NECA topic thread, so here's another toy that they've recently announced: the Spider Gremlin, which is going to be some 15 inches (38cm) across! With 30 points of articulation, this beast is going to be huge!
N.E.C.A. have released images of their packaging for the Aliens Genocide 2 pack - coming in July!
N.E.C.A. have released images of their third wave of Prometheus Toys - meet the 8" (20cm to us Aussies) Holographic Engineers - Char Suit and Pressure Suit versions! These harken back to the Prometheus movie when the exploration crew trigger the holographic playback systems of the mysterious, underground ship. They're part of the 7" action figure line... go figure

An Armored Combat Predator?! Why didn't anyone tell me that such a thing existed? He looks awesome, kinda robotic.cybernetic in his own right. He's from N.E.C.A., and is part of their 11th series of Predator action figures with the Wasp Predator and the Thermal Vision Dutch.
N.E.C.A. have released these images of the beautiful Space Suit from Alien to celebrate their 35th Anniversary next year. This will be one ot look out for (as this is only the sculpt at the moment). Holds a lot of promise

Toy makers N.E.C.A. are teasing us yet again with a packaging reveal - this time it's Nightstalker Predator! He looks suitably scary as far as I'm concerned!
Borderlands and Borderlands 2 are great little video games - I live 'em with their mix of first-person-shooterness and RPG lite elements. N.E.C.A. have announced their new figure, a Claptrap, based on the Borderlands games - Gentleman Caller Claptrap! He comes with a base, and should be available around December.

---
Permissions in this forum:
You
cannot
reply to topics in this forum